Bryan Cranston Re-Teams With James Franco in New Comedy
Celebrity
| |
Advertisement
Why Him?
Cranston is set to play a father who travels with his family to visit his daughter at college for the holidays, but when they arrive he discovers he has to compete for her attention after finding out she has a wealthy boyfriend played by Franco.
Franco shared his excitement about their new project on Instagram, writing, "Could not be more excited to work with my man, WALTER WHITE!!!!", referring to Cranston's drug kingpin character on
Breaking Bad
. This will be the unlikely duo's second collaboration in as many years, as the two also star in
In Dubious Battle
, a drama directed by Franco set for a 2016 release.
Could not be more excited to work with my man, WALTER WHITE!!!!??????? https://t.co/7BsTFQnagL

— James Franco (@JamesFrancoTV) August 25, 2015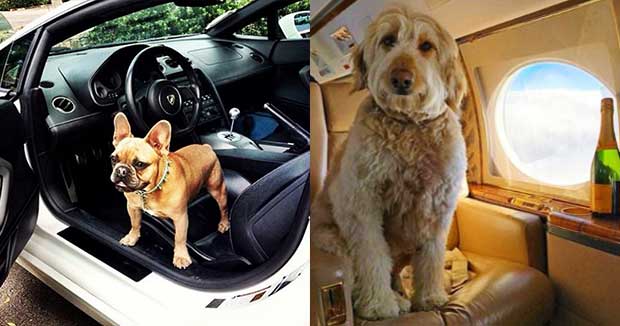 Meet the Rich Dogs of London Living the Most Lavish Life
If you've ever checked out the Rich Kids of London Instagram, you've seen the elaborate and lavish lifestyle some teens are living in the city of London. The teens are now taking the pictures to the next level with a new account strictly for their pets. The account, called Rich Dogs of London,…
click here to read more
Advertisement
Emmy Award-winning actor Bryan Cranston and Academy Award-nominee James Franco are set to share the big screen in a new upcoming film,