Britney Spears Wants to Duet With Selena Gomez
Entertainment
| |
Advertisement
Gomez made reference to the star-studded collaboration in a Snapchat video on Tuesday, telling fans, "Well babe, technically I have done a duet with Britney. (It's) called 'Hands,' buy it." The clip was later shared on Twitter on a Gomez fan account, and it caught the eye of Spears herself on Thursday, who decided to propose the idea of actually hitting the studio together in the near future. "Technically, yes," the "Toxic" hitmaker responded to Gomez, before adding, "But when are we working on our actual duet @selenagomez?"
Technically, yes… But when are we working on our actual duet @selenagomez? ? https://t.co/fIKGC1IB0I

— Britney Spears (@britneyspears) July 21, 2016
The tweet sent fans into a frenzy, and while the "Come and Get It" singer has yet to publicly reply to Spears' invite, she is sure to be excited about the idea of working with her childhood pop idol. Gomez has made no secret about her admiration for Spears. In an interview with
Marie Claire
magazine earlier this year, she revealed, "My first concert was Britney Spears. First CD I ever bought as well, …'Baby One More Time.'" "We were all the way up in the nosebleeds where I was living my life, it was so fun," the 23-year-old gushed. "Hands" is not the first time Gomez has technically worked with Spears – her 2011 track "Whiplash" was actually co-written by Spears, but was passed on to Gomez after it failed to make the cut for her 2008 album,
Circus
.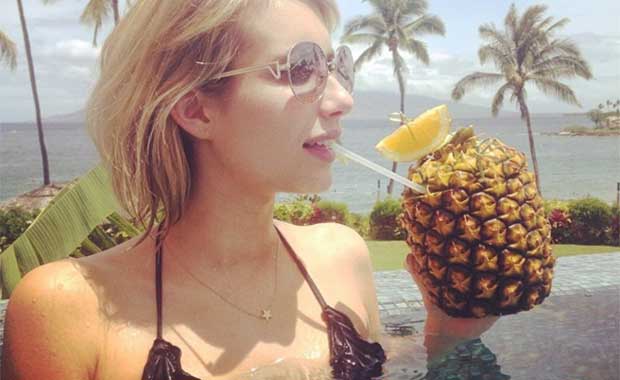 Celebrity Vacations On Instagram
Our culture is crazy for celebrities, and we love to watch our favorite star's every move. The Hollywood lifestyle is like a roller-coaster ride. We cheer fan favorites on when they win a Grammy or Oscar, worry about them when their personal life takes a bad turn, and cheer again…
click here to read more
Advertisement
Britney Spears has reached out to Selena Gomez to propose the idea of a proper duet. The two pop stars recently joined forces with the likes of Jennifer Lopez, Pink, Gwen Stefani, and Mary J. Blige for charity track "Hands," which was released earlier this month to raise funds for those affected by the mass shooting at a gay nightclub in Orlando, Florida, in June.