Britney Spears Throws Pokémon-Themed Birthday Party for Sons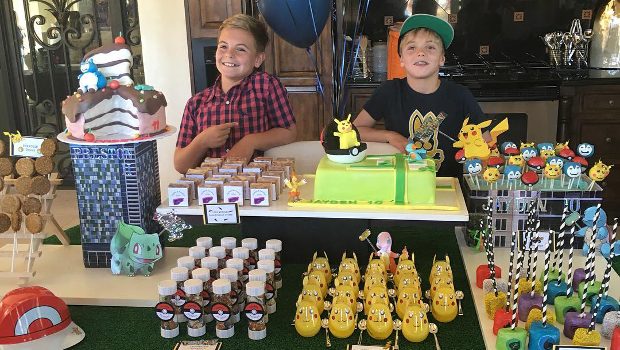 Britney Spears celebrated her sons' birthdays with a joint Pokémon-themed party on Sunday. The "Piece of Me" singer welcomed her first child Sean Preston on September 14, 2005 and wasted no time giving him a sibling as she gave birth to Jayden James less than a year later on September 12, 2006.
Since their 10th and 11th birthdays are days apart, Spears celebrated the big days together by hosting a party themed around the popular Pokémon games at her home. She shared a picture on Instagram of her boys standing in front of a table filled with Pokémon-themed sweets, such as candy on lollipop sticks featuring famous character Pikachu and Pokéballs, which are well-known objects used for storing the Pokémon. They were both given their own birthday cakes, with Sean's featuring what appears to be a Snorlax (another famous character) resting against a tier of the cake, and Jayden's featuring Pikachu coming out of a Pokéball. "Big bday for my boys! Double digits whoop whoop!" she wrote in the caption.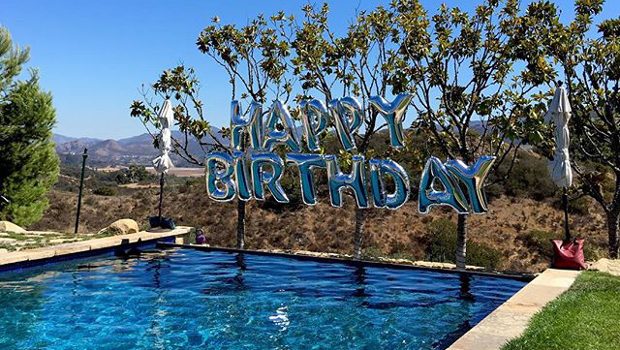 A second post featured silver balloons spelling out 'Happy Birthday' hanging beside her outdoor swimming pool, and she added, "Such a great day." Spears, who also shared footage of her teaching a kids dance class over the weekend, recently told chat show host James Corden during his "Carpool Karaoke" sketch that she feels the boys, whose father is her ex-husband Kevin Federline, are like twins because they are so close in age and "look almost identical." She also confessed she wanted three more kids but she had to find the right guy first, even though she added, "I'm just done with men… I don't believe in marriage any more."