The Giant Chicken Video That Has Taken Over the Internet Is Definitely Real
Advertisement
Am I the only person wondering why this chicken is so damn big ??? pic.twitter.com/ZIWmEL2h2w

— LifesBook_Ceo (@LifesBook_Ceo) March 19, 2017
The viral video was
posted on Facebook
to a Kosovo-based group on poultry. Shortly after, the video made its way to Reddit where it quickly went viral. Many people on social media were quick to question the size of the bird and they shared their thoughts on the one-of-a-kind animal.
I literally have anxiety thinking about that giant chicken like…I'm ..

— jessie (@JessiesSoRad) March 20, 2017
I'm gonna need someone to say that giant chicken video is fake, thanks

— Emily white (@Emilywhite_c) March 20, 2017
that video with the giant chicken is just so unsettling

— Savannah (@savannxhschultz) March 20, 2017
Can anyone confirm if the Giant Chicken is real or fake? Please it's keeping me up at night

— AMANDA (@amandaliveshere) March 22, 2017
According to The Livestock Conservancy,
the bird in the video is a Brahma chicken. The Brahma chicken is a breed cultivated in the United States and can reach up to 18 pounds. The Brahma chicken is also known as the "King of All Poultry." So, don't be fooled, this massive chicken is very, very real!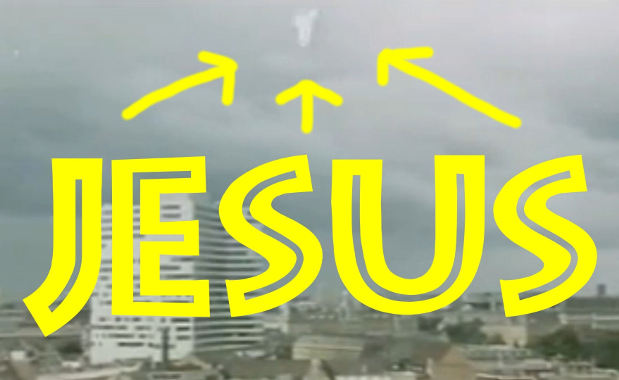 The Strangest Places People Have Seen Jesus and the Virgin Mary
We live in a world where many unexplained things happen. But perhaps one of the biggest (and most profitable) phenomena is when holy figures appear to us in random objects like food or furniture. You know what I'm talking about: Jesus Sightings. The Virgin Mary occasionally shows up, too. Sometimes…
click here to read more
Advertisement
Seems like Big Bird could have a little competition on his hands! A viral video of a gigantic chicken had many people wondering about the legitimacy of the video and the animal. However, experts agree that the chicken and video are both very real.