Boy Learns His Playful Pup Has No Chill When It Comes to Baseball
Advertisement
At first glance this looks like a friendly baseball game between father, son, and pet. After the little boy gets a clean hit and begins to round the bases, the dog, playing defense, ran into action to retrieve the ball, but then was faced with a problem. Unable to throw the ball for the out and the person recording in no position to help, the dog decided to take matters into its own
hands
paws. Watch what happened: This takes the phrase, "Sacrificing your body to make a play," a tad too literal. Let's just take a moment to thank the videographer, who thankfully recorded this priceless moment in slow-motion.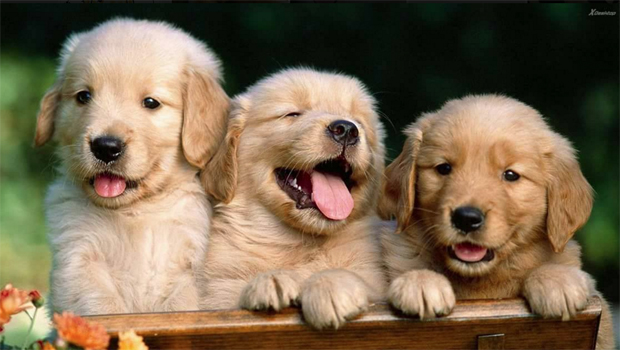 Golden Retriever Puppies That Are Cuter Than Most Humans
These Golden Retriever Puppies are absolutely adorable. Playful, silly, beautiful, glorious, divine... whatever you want to call them, golden retriever pups are the perfect companion — man's ultimate best friend. Whether they are running on the beach, sitting in a shopping cart, or eating flowers, these photos are sure to put a…
click here to read more
Advertisement
Competitiveness can get you far in life. The will to win is a powerful asset, but sometimes, you can go overboard. Many have been on the receiving end of another who goes a little too hard with their competitive nature. Sometimes, people can get hurt. Exhibit A: The maniacal dog in the following video.