Boston Marathon Survivor Finishes First Race Since 2013 Attack
Lifestyle
| |
Advertisement
The crowd that joined #JeffBauman as he finished the celebrity mile @RWClassicRace was incredible. So moving pic.twitter.com/oeRedQtycn

— Jess Harms (@JessLH3) July 16, 2016
Bauman and Arredondo were thrown together after the bombings at the 2013 Boston Marathon. Bauman was waiting for his wife Erin when the bombs went off, badly injuring both of his legs. Arredondo rushed to his side to apply makeshift tourniquets to both of his legs. The photo of the pair instantly became iconic, showing a display of heroism from Arredondo, who became known as "the man in the cowboy hat." Bauman asked Arredondo to join him for the race "to be there and support him."
"Today was amazing," Arredondo, who had to participate in a wheelchair due to a leg injury, told the
Boston Herald
. "The community is amazing. It's nice to see everyone supporting each other." Bauman's inspiring journey of recovery has been told in his memoir,
Stronger
, which will soon be turned into a movie starring Jake Gyllenhaal. Arredondo and Bauman weren't the only Boston Marathon survivors at the race either. Many survivors came out to show their support including Adrianne Haslet and Bill Richard, father of 8-year-old Martin Richard, who was killed during the attack. "It was very successful, inspiring and motivating especially with Jeff," Boston Marathon race director McGillivray explained. "It was touching to see them come together. It was kind of special." (H/T
Today
)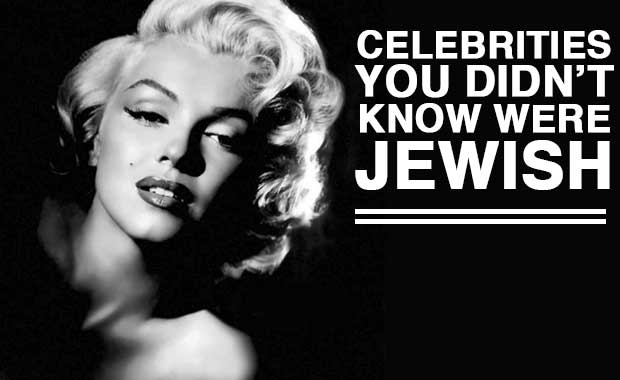 Celebrities You Didn't Know Were Jewish
"Funny, you don't look Jewish." Here are 17 famous stars and celebrities you may not have known are Jewish. At some point in their lives, someone has probably said to them, "You're Jewish? No kidding! Wow, I had no idea." With so many stereotypes of what a Jewish person should look like, it's not surprising that…
click here to read more
Advertisement
Boston Marathon survivor Jeff Bauman reached a major milestone over the weekend and finished his first road race since the Boston Marathon attacks alongside the man who saved his life, Carlos Arredondo. Arredondo was just 100 yards from the finish line when he got an extra push from Bauman, who completed the race with a pair of prosthetic legs. Although the race was only a mile, it was an inspiring and meaningful moment for the pair.