Billy Joel and Elton John Joining Tony Bennett for 90th Birthday Special
Music
| |
Advertisement
Bennett will also grace the stage to sing for fans, while the event will feature special appearances by the likes of John Travolta, Bruce Willis, Alec Baldwin, Kevin Spacey, and Steve Buscemi, among others. Further celebrity guests for
Tony Bennett Celebrates 90: The Best Is Yet to Come
are expected to be announced in the coming weeks. Announcing the news at the Television Critics Association summer press tour in Los Angeles on Tuesday, the eve of Bennett's actual birthday, NBC Entertainment chairman Robert Greenblatt said, "Since we celebrated Tony's 80th birthday on NBC, it only seemed fitting that we should also stop and pay tribute to his 90th, a true milestone for the greatest living vocalist of popular music. Happy birthday, Tony, your achievements are epic and your voice has been the soundtrack of four generations. We and the entire music business are in awe." Bennett cannot wait to mark the occasion with his famous friends and fans. "I turn 90 tomorrow and feel like I'm just getting started and look forward to each day," he gushed. "I have loved performing for the public and sharing the music I love with the world. It's a thrill to have NBC air a special in honor of my birthday and to have so many wonderful artists that I have worked with and admire participate." Billy Joel recently saluted Bennett during the "Piano Man"'s concert residency at New York's Madison Square Garden last month, when they teamed up to cover the rocker's classic "New York State of Mind." Joel then led the 18,000-strong crowd in a rendition of "Happy Birthday," in honor of his fellow Big Apple icon's upcoming age milestone. Joel and John famously fell out in 2011 after the Brit publicly accused his longtime pal of not taking rehab seriously as he attempted to battle alcoholism. In the blunt magazine interview, John also suggested the 67-year-old was lazy – prompting Joel to publicly reprimand his former touring partner.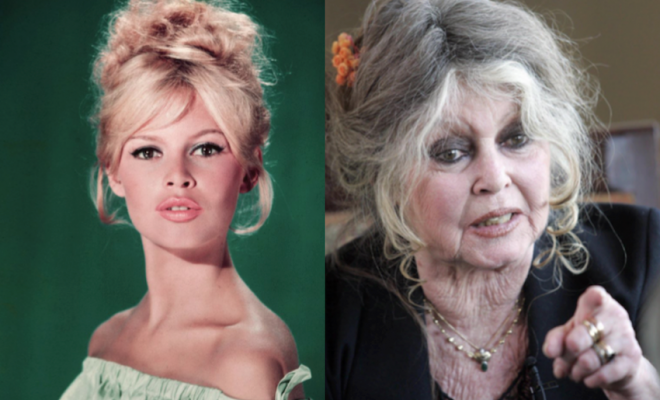 Celebrities Who are Aging Horribly
We all have to deal with the joys of getting older.  Aging is just a part of life.  But for most of us, we get to do it in private with a relatively small selection of people we've chosen to surround ourself with in life.  Well that's not the case…
click here to read more
Advertisement
Elton John and Billy Joel will put their troubled past behind them to help Tony Bennett celebrate his 90th birthday onstage in a TV special. Lady Gaga, Aretha Franklin, Stevie Wonder, Diana Krall, Andrea Bocelli, Michael Buble, k.d. lang, and Rufus Wainwright will also perform in Bennett's honor during the two-hour concert, which will air on NBC network in December.