Beyonce Shares Latest Maternity Shots
Music
| |
Advertisement
Beyonce has given fans an update on her pregnancy in the form of a picture slideshow.
The R&B superstar, whose baby announcement image became the most liked photo ever posted to Instagram, returned to the social media site late on Saturday to share some new photos.
The singer, who is pregnant with twins, soundtracked the latest shots of her bulging belly with the Isley Brothers' "Pop That Thang." The images featured Beyonce in a form-fitting, blue gown and family shots of the singer with daughter Blue Ivy and husband Jay Z.
The superstar was billed to headline the Coachella festival in California this month, but her pregnancy forced her to postpone her performance to next year. Lady Gaga has stepped in to replace Beyonce.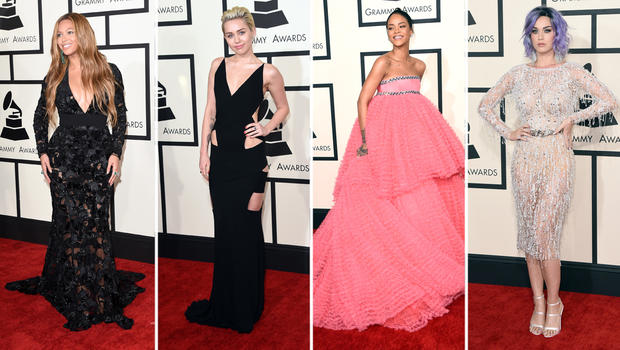 Must-See 2015 Grammy Awards Red Carpet Looks
The 2016 Grammy Awards will be held on February 15th and there is much anticipation to see what the biggest artists will be wearing. In the midst of award season, here is a recap of the must-see looks from the 2015 Grammy Awards!
click here to read more
Advertisement