Arnold Schwarzenegger Destroys Internet Troll Over Special Olympics Insults
Advertisement
"These guys inspire me!" Schwarzenegger captioned the video on Snapchat on Thursday, and later shared the clip on his Facebook page. Most comments were positive, however, one remark prompted the actor to take action. "The Special Olympics make no sense," the unnamed user wrote. "The Olympics are for the best athletes in the world to compete against each other to determine who is the best. Having retards competing is doing the opposite!"
The Terminator
star fought back, and slammed the online troll for being ignorant. "As stupid and evil as this comment is, I'm not going to delete it or ban you (yet) because it's a teachable moment," he replied. "Right now, I guarantee you that these athletes have more courage, compassion, brains, skill – actually, more of every positive human quality than you. So take their path – you could learn from them, and try to challenge yourself, to give back, to add something from (
sic
) the world." He finished his blazing response: "Or you can stay on your path and keep being a sad, pitiful, jealous Internet troll who adds nothing to the world but mocks anyone who does out of small-minded jealousy." Schwarzenegger's comment, and the online troll's, were later deleted. The actor has worked with the Special Olympics for years, and his ex-wife Maria Shriver's mother, Eunice Kennedy Shriver, created Camp Shriver, a summer camp for people with intellectual disabilities that eventually evolved into the Special Olympics. His four children with Maria – Patrick, Christopher, Christina and Katherine Schwarzenegger – are also volunteers involved in the games.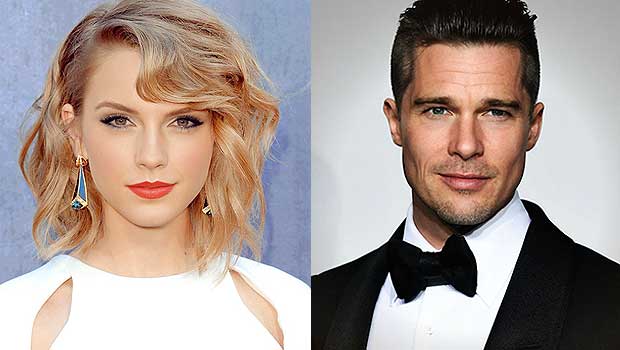 Can You Guess the Celebrity Mash-Ups in These Stunning Photos?
People love to guess what the children of Hollywood's most beautiful couples will look like. One Norwegian artist is taking his love of celebrity mash-ups to a whole new level. ThatNordicGuy, otherwise known as Pedro, maintains a portfolio on Deviant Art where he photoshops anywhere from 2-5 famous faces into one (usually) more…
click here to read more
Advertisement
Arnold Schwarzenegger has shut down an Internet troll who made insulting remarks about the Special Olympics. The 69-year-old shared a video on social media that celebrated the athletes of the Special Olympics at the 2017 World Winter Games in his native Austria. The games began on March 14, and finish on Saturday.