Ariana Grande: 'Letting Down Fans With Doughnut Fiasco Was Excruciating Feeling'
Celebrity
| |
Advertisement
Grande subsequently issued an apology for her actions, and in a follow-up video message to fans, she admitted she was "disgusted" and "embarrassed" by her behavior, adding, "Seeing a video of yourself behaving poorly that you had no idea was taken is such a rude awakening
[sic]
… I apologize for my poor choice of words and my behavior. Seeing how ugly it looks when you behave a certain way makes you never want to behave that way again." Now the singer is reflecting on the drama once again, admitting the scandal has made her realize just how important it is to think before you speak or act, especially for those in the limelight who are considered role models. In an interview on
Good Morning America
Tuesday, she said, "My behavior was very offensive and I apologized. There is no excuse, there is nothing to justify it, but I think that as human beings, we all say and do things that we don't mean at all sometimes, and we have to learn from it, that's part of our process. We have to learn from our mistakes and that's how we grow." "I think one of the biggest things I learned from that is what it feels like to disappoint so many people who love and believe in you, and that's an excruciating feeling, and you have to remember that your words, your actions, have ramifications and you have to really think about what you say and do because it's important to so many people." Grande was investigated by police for criminal mischief after the incident, but she dodged a legal bullet after bakery owner Joe Marin decided not to press charges.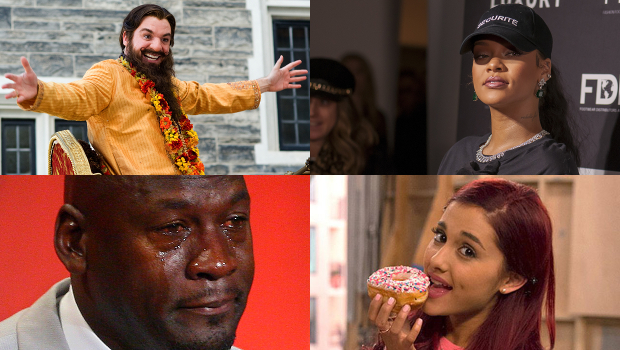 These 20 A-List Celebrities are Actually Real Jerks!
Celebrities...you either love 'em or you hate 'em! But what if we told you all these celebrities were actually jerks? You might wind up hating them, or perhaps hating them even more. From rich-as-hell cheapskates to seemingly-lovely scumbags, doing things from banning eye contact on production shoots to demanding a hostess bark like…
click here to read more
Advertisement
Pop star Ariana Grande has vowed to work harder to gain back her fans' full support after her doughnut-licking controversy, insisting disappointing her devotees was an "excruciating feeling". The "Problem" singer made headlines in July after she and her dancer boyfriend were caught on surveillance cameras licking treats at Wolfee Donuts in California when employees weren't looking. The doughnuts were later sold to customers by unsuspecting store workers.