Architect's Designs for Proposed Underwater Tennis Court Look Unreal
Polish architect Krysztof Kotala has released designs for an audacious – to say the least – project with his design firm, 8+8 Concept Studio – Get ready for this: A tennis facility located entirely UNDERWATER just off the coast of Dubai, where spectators can choose to watch the matches below, or the sea life above through a massive glass dome. The firm released some incredible images of the proposed designs of the court: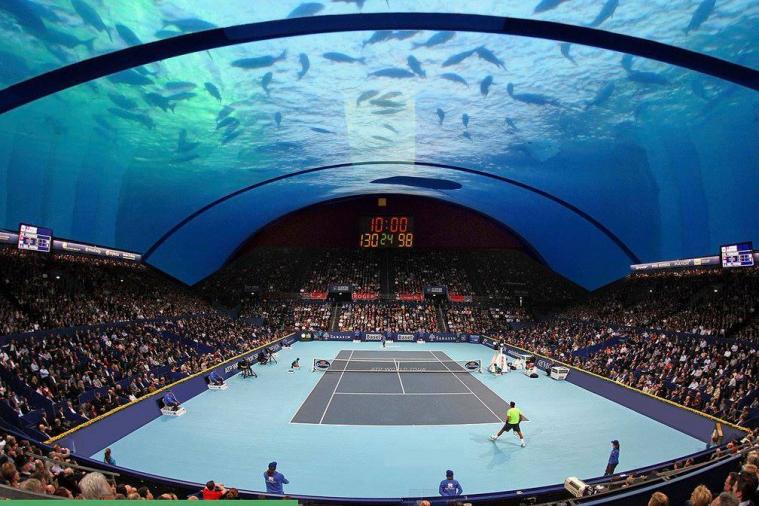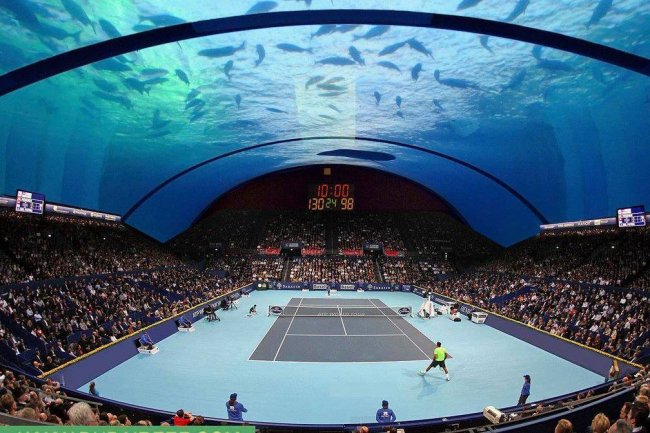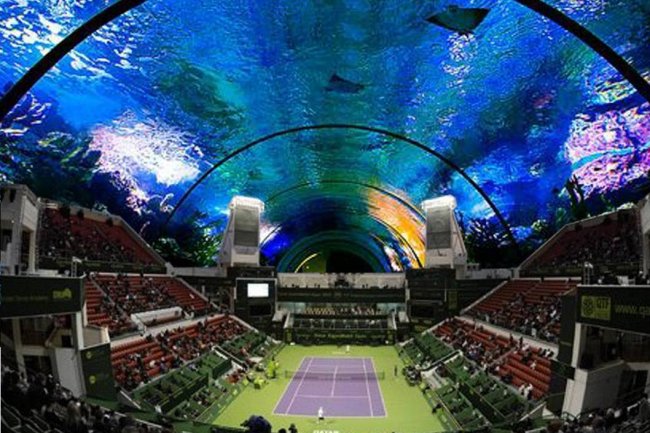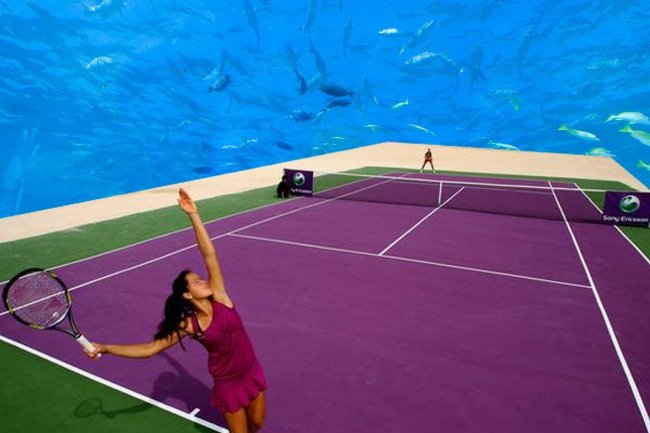 Of course, keep in mind that this design, for now, is just a concept.  No plans to build such a structure are in place.  In fact, doing so would require confronting some massive engineering challenges and of course astronomical costs. The architectural blog Archpaper noted the design would require a glass pane at least 108 feet wide — thats several times larger than the 32-foot-pane standard in manufacturing. Oh and it has to not just be large but also curved!!!  Building a curved sheet of glass that size, as depicted in the renderings, is unprecedented to say the least.