Apple Announces New Water-Resistant iPhone 7, Wireless 'Airpods,' and More
Advertisement
The company next went into detail about the phone's design. As has been previously rumored, the iPhone 7 will be available in two new shades of black (one standard black in line with normal iPhone color schemes and a glossy, reflective black finish called Jet Black that's only available on the larger size models), as well as the classic gold, rose gold, and silver. All models of the phone will no longer have a mechanical home button, but rather a force sensitive surface. Confirming other long-held rumors, the new iPhones will be water and dust resistant. The camera for both the iPhone 7 and iPhone 7 has been redesigned from the bottom up, with vastly improved lenses, flash, and "supercomputer performance" that will allow low-light, high-speed exposure and new wide color capture. Exclusive to the iPhone 7 Plus is a second camera, allowing for duel-lens/zoom photography and depth of field photography. The phone's display will be brighter than previous models, with a wider color gamut. The phone's audio output will be enhanced by new stereo speakers that are two times louder with increased dynamic range. In the most controversial announcement, the company confirmed the long-standing rumor that they would be removing the traditional headphone jack. Instead the native earpods that come with the phone will connect to the company's proprietary Lightning port. Each phone will also come packaged with an adapter that will allow users to use their traditional headphones. In addition to Lightning-wired headphones, the company announced new wireless Airpod headphones. Thanks to new chips, the wireless buds can sense when they're in your ears and switch between multiple devices automatically. In addition to Apple-branded headphones, the company also announced new Beats (purchased by Apple several years ago) that use the same chip technology used in the Airpods. The iPhone 7 line's internal specs will make it two-times faster than last year's 6S models. According to Apple, the phones will also have the longest battery life ever in an iPhone. The iPhone 7 line will cost the same as previous years, but in a new storage pyramid of 32gb, 128gb, and 256gb. The phones go on sale in the U.S. on September 16, and iOS 10 will be available on September 13. The event ended with a performance by pop musician Sia. While the new iPhones will get a great deal of the press, there were several other noteworthy announcements. Cook began the keynote by discussing the new version of Apple Music, including the free live stream of the company's London-based music festival. The presentation next moved to the App store and mobile gaming, with heavy emphasis placed on Apple's market share lead in the area. Cook next officially announced that Nintendo's flagship character Mario would be coming to the App Store, before introducing video game legend Shigeru Miyamoto. Miyamoto announced a new App Store exclusive Mario game, entitled
Super Mario Run
. The game is designed to be played with one hand, and will also feature a "battle mode" that allows players to compete with others. The game, which will be one set price, will release in time for the 2016 holiday season. The Nintendo/Apple relationship will also be represented through Mari0 sticker emojis for iMessage that will launch with iOS 10. After a presentation on Apple's educational charity ConnectED, Cook announced a new program known as Everyone Can Code which will teach kids to code in Apple's Swift coding language. Next, the company announced new live-collaboration capabilities for their iWorks programs. The company moved into their major product lines next. First up was the Apple Watch. The company touted the upcoming WatchOS 3 operating system that was announced in June. A Niantic representative was introduced to announce a new version of their popular
Pokémon Go!
app for the Apple Watch. The final major announcement came next with the announcement of a new model Apple Watch. The Apple Watch Series 2 will be fully swim-proof up to 50 meters of water, and feature built-in GPS that won't require connection to an iPhone. As usual for Apple hardware, the internal specifications for the new watches have been greatly improved in speed and design from the previous versions. The company will also be releasing a new, runner-centric variant of the watch made in conjunction with Nike. Not to be outdone, Apple's chief rival LG
announced the launch
of their own new flagship smartphone, complete with the latest version of the Android operating system entitled Nougat.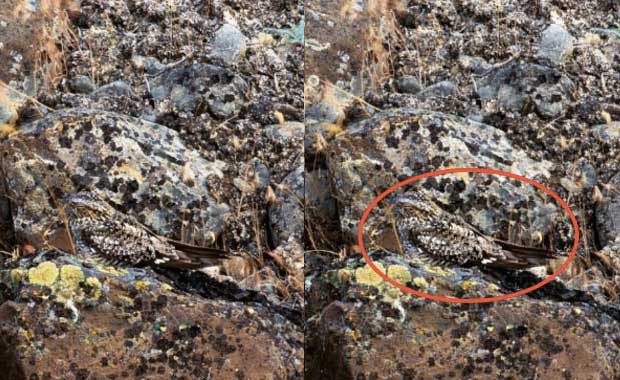 Can You Find These Camouflaged Animals Hiding in Plain Sight?
The symbiotic nature between an animal and its habitat has a number of benefits, from food, shelter, and hiding from predators, or in some cases, hiding from prey until it's time to pounce. These animals have taken their relationship with nature to a whole new level, almost seamlessly blending into their…
click here to read more
Advertisement
After the usual months of rumors, leaks, and theorizing, Apple held their annual fall product reveal event in San Francisco on Wednesday, announcing new details of the iPhone 7 line plus more products. The main event of Apple's keynote event was, as usual, new iPhones, namely the iPhone 7 and iPhone 7 Plus. Apple CEO Tim Cook went over the new features present in the upcoming iOS 10 operating system, including full HomeKit support for smart devices and the upgrades to Apple's native iMessage system. The new iPhones were then introduced through a video narrated by lead Apple designer Jhonny Ive.