Actress and Activist Alexis Arquette Dead at 47
Celebrity
| |
Advertisement
He revealed Arquette was surrounded by "all of his brothers and sisters," adding, "We were playing music for him and he passed during David Bowie's 'Starman.' As per his wishes, we cheered at the moment that he transitioned to another dimension." "I am feeling immense gratitude to have been afforded the luxury of sharing life with him/her, for learning from Alexis, for being given the gift of being able to love him/her and to be loved by him/her," Richmond continues. "He was a force." "He died as he lived, on his own terms. I am immensely grateful that it was fast and painless. It was an incredibly moving experience and I am humbled and grateful to have been able to have been there with him as he began his journey onward. Thank you, Alexis, I love you and will always love you." Sister Patricia has since tweeted: "Breaking through the veil singing 'Starman.' To My first best friend – Cosmic Dancer." Boy George was one of the first non-family celebrities to offer up a tribute on social media, tweeting: "R.I.P my sister Alexis Arquette. Another bright light gone out far too soon. Love to the family and all that loved Alexis." Roseanne Barr, who appeared alongside Arquette on TV added: "Alexis was a one of a kind genius, who appeared on my sitcom and on the
Roseanne
talk show. Alexis was a brilliant and hilarious talent and will be deeply missed. My sincerest sympathy to the Arquette family and to all the fans who loved and admired Alexis." Born in 1969, Alexis Arquette appeared in
Pulp Fiction
,
She's All That
, Adam Sandler movies
Blended
and
The Wedding Singer
, and
Bride of Chucky
. She was also a celebrated underground cartoonist in Los Angeles. Her break-out role came in 1989's
Last Exit to Brooklyn
, in which she played a transvestite named Georgette. Her transition from male to female was captured in the documentary
Alexis Arquette: She's My Brother
.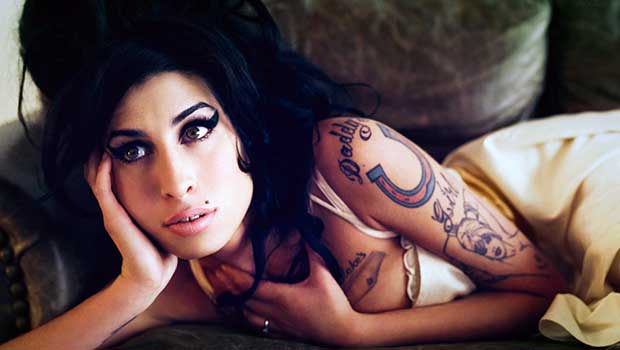 The Tragic Celebrity Stories of the 27 Club
Only "Somebodies" get into the 27 Club, but nobody wants to be a member. What is it about the age 27 that strikes down so many of our favorite rock stars, actors, artists, and even athletes? We may never know. What we do know is that these celebrities all met their…
click here to read more
Advertisement
David, Patricia and Rosanna Arquette's transgender sister Alexis has died, at age 47. The actress and activist, who was born Robert Arquette and transitioned in 2006, passed away early on Sunday morning, according to her brother Richmond Arquette, who shared the sad news on Facebook.