500 Elephants Are Being Moved by Crane in a Massive Relocation Project
Advertisement
According to organizers, moving the elephants is a $1.6 million project. The elephants currently reside at "Liwonde National Park, which is home to 800 threatened elephants," shared
BuzzFeed
. Moving the elephants is a tricky combination of moves, but necessary in order to keep the elephants alive and refill the population in Nkhotakota where poachers have almost wiped out the species. The
Associated Press
shared that 500 elephants will be moved throughout July and August and again next year. During the move next year, larger transportation vehicles will be used to drive over the rugged terrain during the winter.
The World Wildlife Fund
reports that there are "470,000 of the elephants left in the wild, down from several million last century." During the well-constructed move, conservationists will travel with the elephants to monitor their health during the journey. So far, none of the elephants have been injured in this process.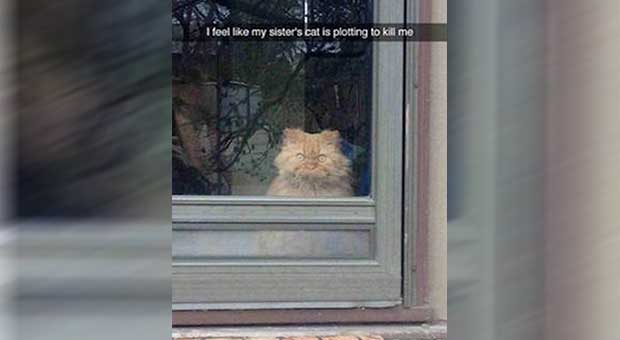 These Hilarious Snapchats of Pets Will Leave You in Stitches
Taking photos of animals, specifically pets, in funny poses has been a staple of photography since personal cameras were introduced. Now thanks to social sharing apps like Snapchat, it's easier than ever to share these images with the larger world. So it's our pleasure to present some hilarious images of…
click here to read more
Advertisement
500 elephants from Malawi are being relocated in a pretty unusual fashion. The elephants are being moved to a larger reserve 185 miles away to Nkhotakota Wildlife Reserve. In order to get the elephants to the reserve, they must be tranquilized with darts from a helicopter and moved by cranes.